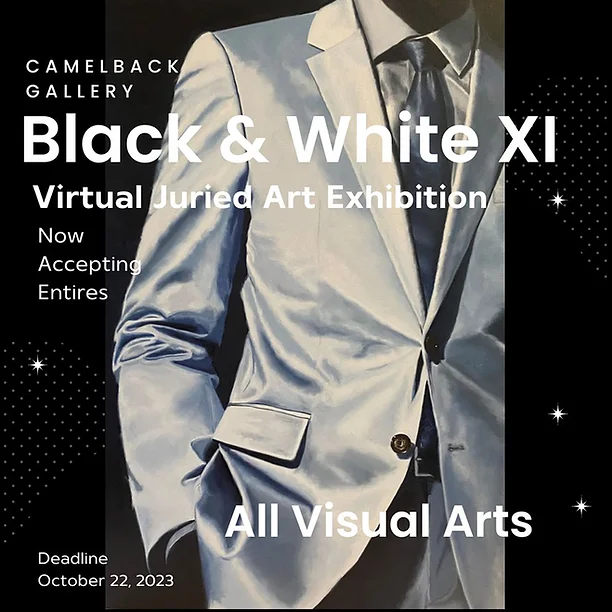 Deadline to Apply: October 22, 2023
Open call to artists worldwide, 18 years and older, for entry into Camelback Gallery's Visual Arts Competition.  We are looking for artwork in black, white and gray! The artwork may have other color, however, the main competition colors must be prominent. The jurors will be selecting the work for the virtual exhibition based on theme, quality of work and technical skill. All styles, subject matter and mediums allowed.
This is a competition, only the award recipients will be in the online group exhibition. The selection of artwork will be juried by three art industry professionals who will select and vote on the artwork for the exhibition. Camelback Gallery does not sell artwork.  If we receive any inquires about your work we will forward your information to the buyer.
Website for more Information: https://www.camelbackgallery.com/blackandwhite11competition