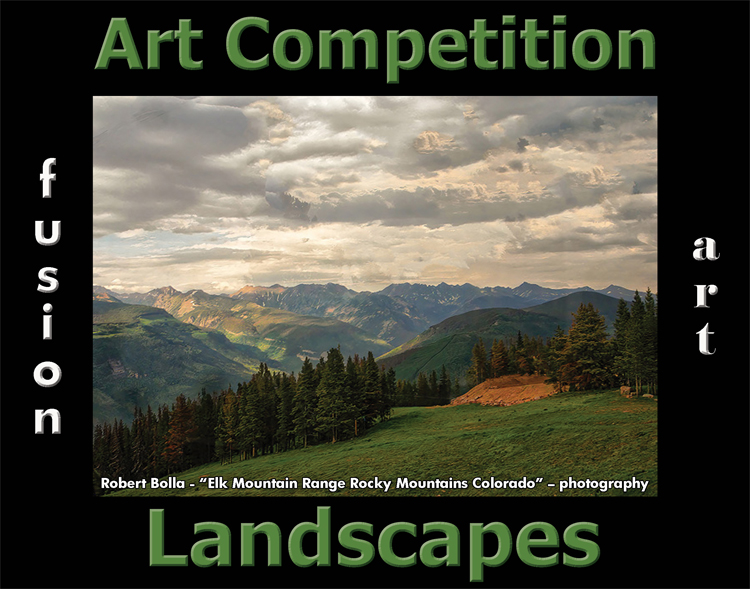 Deadline to Apply: February 1, 2023
For this competition, both 2D and 3D artists, worldwide, are invited to submit their best art depicting natural scenery and the physical elements of landforms such as mountains, hills, valleys, deserts, farmland, trees, rivers, lakes, ponds, forests, wilderness, polar regions, rainforests, islands and tropical landscapes.
Cash prizes and an invitation to Fusion Art's Bi-Annual Group Show in Santa Fe, New Mexico in 2024 for Best in Show winners. In lieu of the cash prize, Best in Show winners can to choose a one-year membership to our Fusion Artist's Members Gallery
Winners and finalists are provided with extensive worldwide promotion.
Website for More Information: https://www.fusionartps.com/8th-annual-landscapes-art-competition-2023/