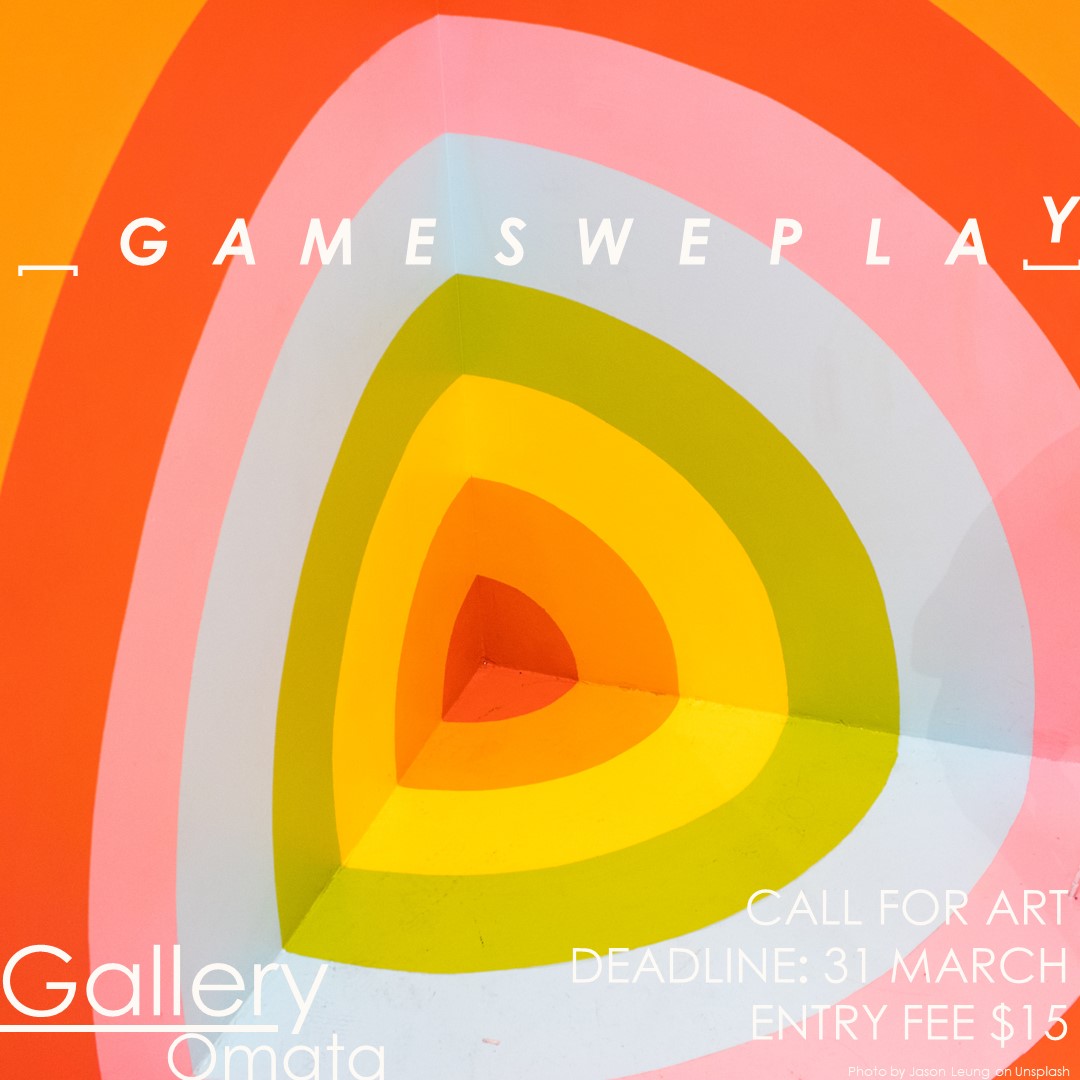 Deadline to Apply: March 31, 2023
Call for Art | Games We Play | Online Exhibition
Gallery Omata announces a call to artists for an online exhibition.
When we see the play bow of our canine companions or hear the urging of children to 'come & play' we are reminded to let go of our serious side for a time and let loose. For this exhbition we are giving you permission to 'go play' and free your imagination to express itself with creative abandon.
Each artist compels their audience to share in the pure joy of expression. Taking a playful attitude transforms a mundane subject into a lighthearted one. Lifting the spirits in the process. We invite you to share your playful nature and have fun as you explore. Show how you interpret the idea of playing games through your creative work.
Award 1 Best in Show Award US$150.00 Award 2 Director's Choice Award US$150.00
$36 for 6 images/ $30 for 3 images/ $15 for 1 image
Selection Process: Directors Choice. Each show is curated & juried by Gallery Director Sarah Gordon and an anonymous committee of jurors. Note no comments are given by the jurors.
Entries:  close 31 March at midnight (HKT). All accepted pieces will be included in our online exhibition.
Website for More Information: https://artgalleryomata.com/call-for-art/games-we-play/