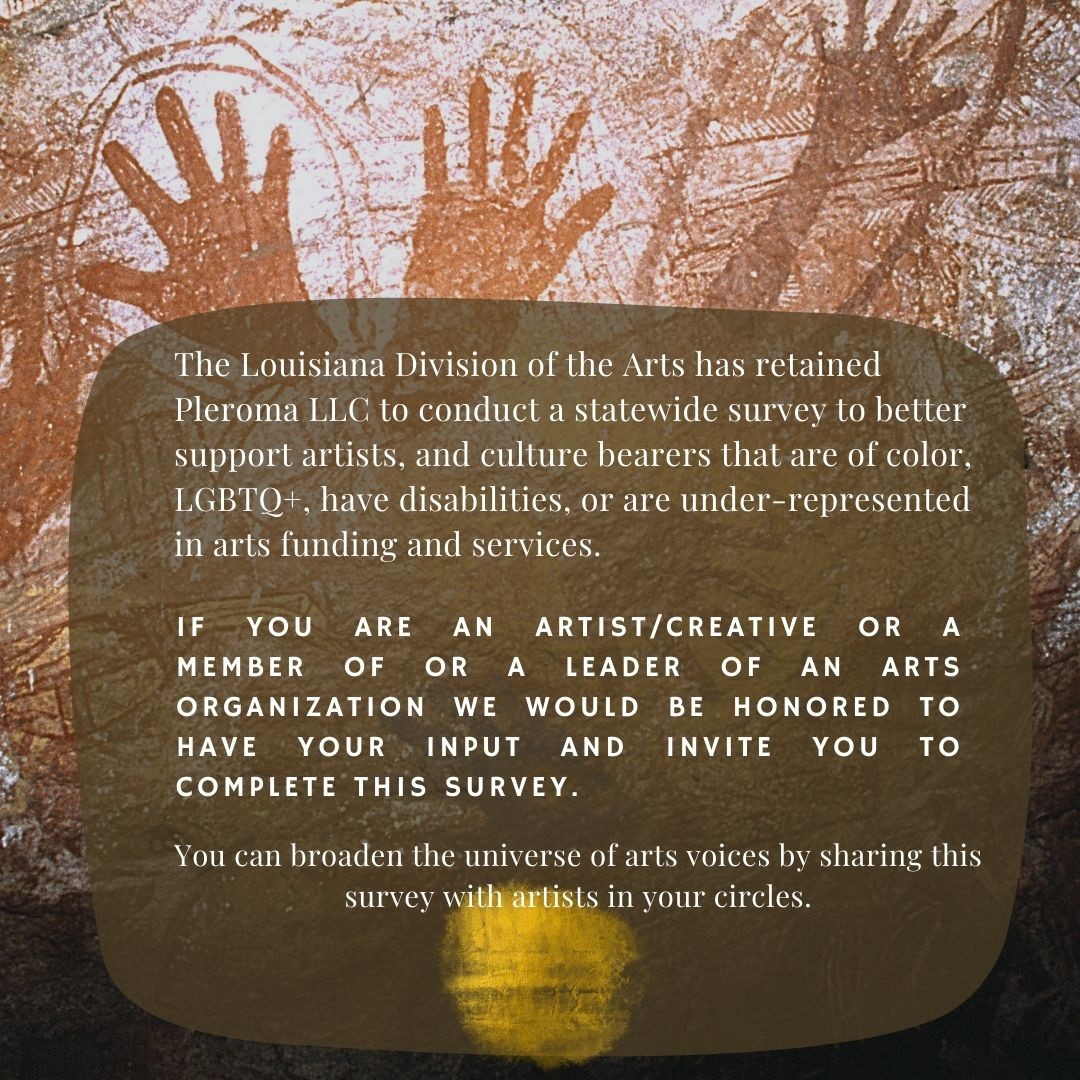 The Louisiana Division of the Arts has retained Pleroma LLC to conduct a statewide DElA survey about better supporting artists, and culture bearers that are of color, LGBTQ+, have disabilities, or are under-represented in arts funding in the state. If you are an artist, performing artist, creative, or a member of or lead an arts organization we would be honored to have your input by completing this survey. Please share this survey with others that might also have an interest in moving the arts forward in Louisiana.
This information will be used by funders to better serve and include artists and art organizations in targeted communities in Louisiana.
Targeted populations include, but are not exclusive of, Black, Indigenous, People of Color, (BIPOC) culture-specific organizations, LGBTQ+, people with disabilities, and others that are under-represented in the provision of services/investment from the LDOA.