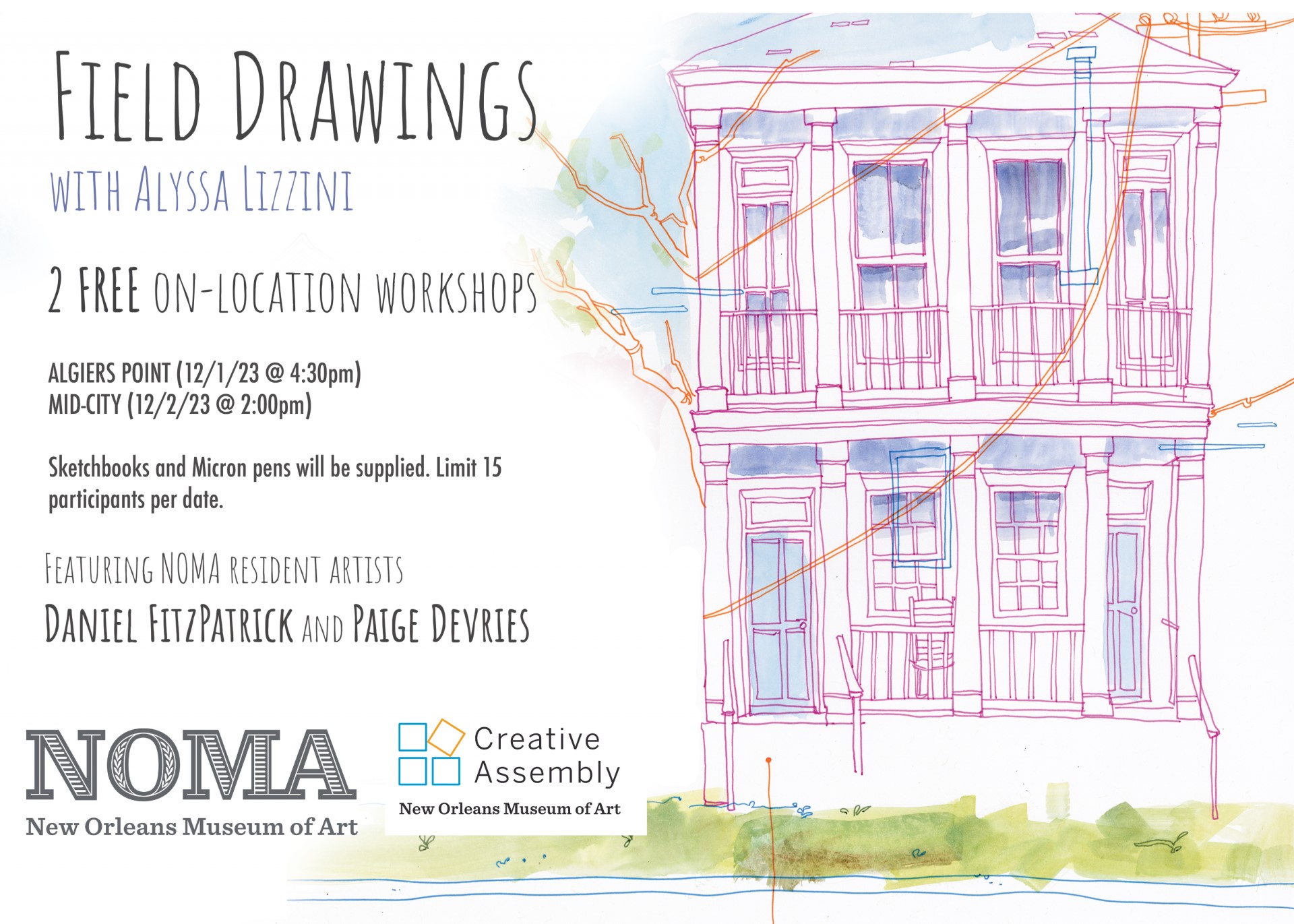 Date of Workshop: December 2, 2023
Field Drawings is a series of free on-location drawing workshops taking place in multiple cities and neighborhoods throughout the United States led by Cleveland-based visual artist Alyssa Lizzini. The purpose of the workshops is to encourage the slow and attentive process of observational drawing as a means of neighborhood rediscovery and creative placemaking. Workshop participants will take part in an hour-and-a-half urban sketching excursion and be supplied with sketchbooks and drawing tools. There will be two workshops taking place in New Orleans with the help of the NOMA Creative Assembly resident artists Daniel Fitzpatrick and Paige DeVries. Participants should wear good walking shoes for light neighborhood exploration and bring a bottle of water.
Participants will meet for this workshop at Second Line Brewing, 433 N Bernadotte St, New Orleans, LA 70119.
Materials will be provided. Free with advanced registration.
Website for More Information: https://noma.org/event/field-drawings-middcity/