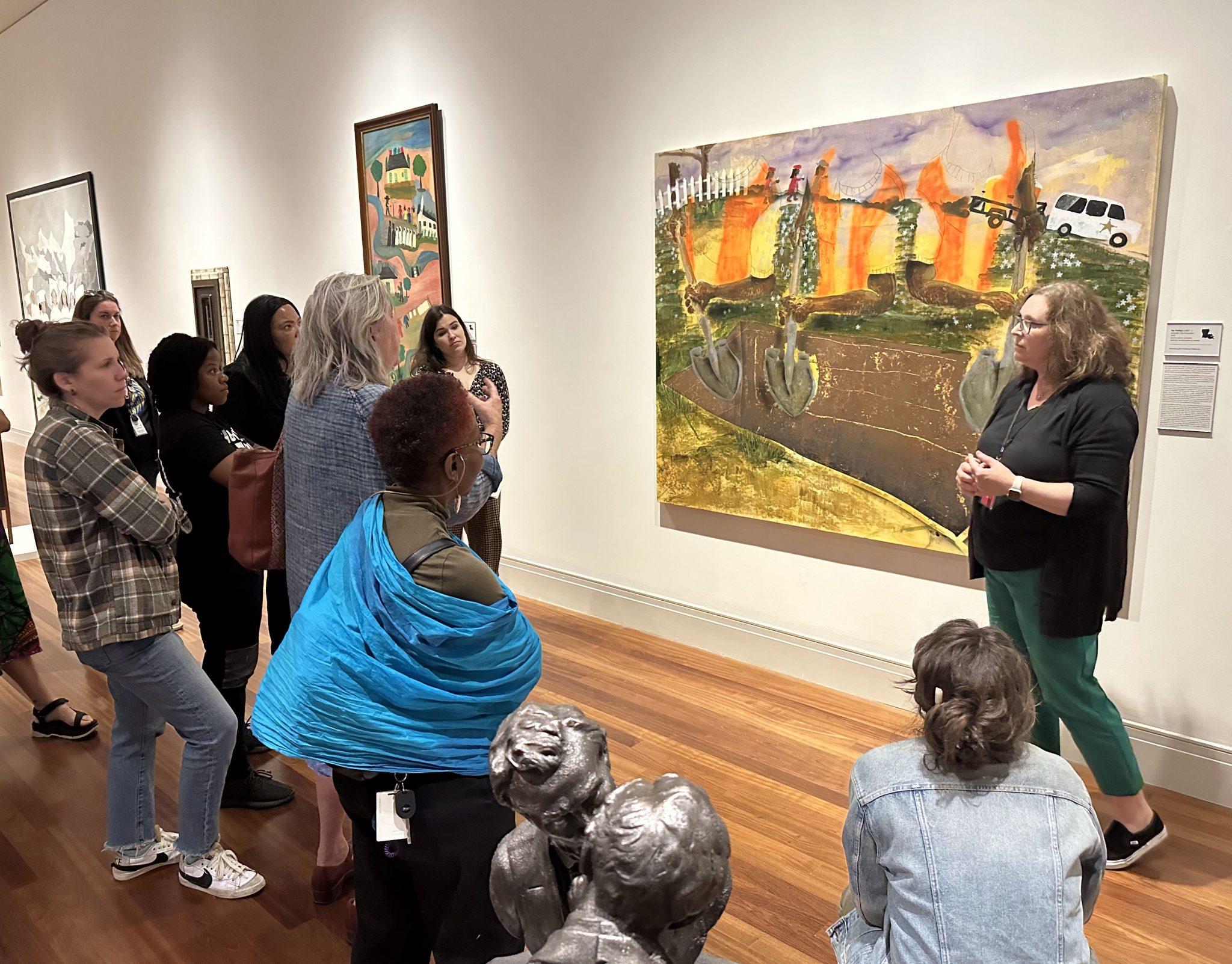 Deadline to Apply: September 12, 2023
Ogden Museum of Southern Art is delighted to welcome Educators back to school and into the museum for a special evening of art, refreshments, classroom opportunities and art activities.
Join the Education team on Tuesday, September 12 from 5:30 – 7:30 pm. to indulge in a guided tour of our annual exhibition, Louisiana Contemporary, Presented by The Helis Foundation. Explore opportunities for your classroom and school, network with fellow educators and spruce up your own creative spark through an art game and project.
This event is free and registration is preferred.
Website for more Information: https://ogdenmuseum.org/event/an-evening-for-educators-3/