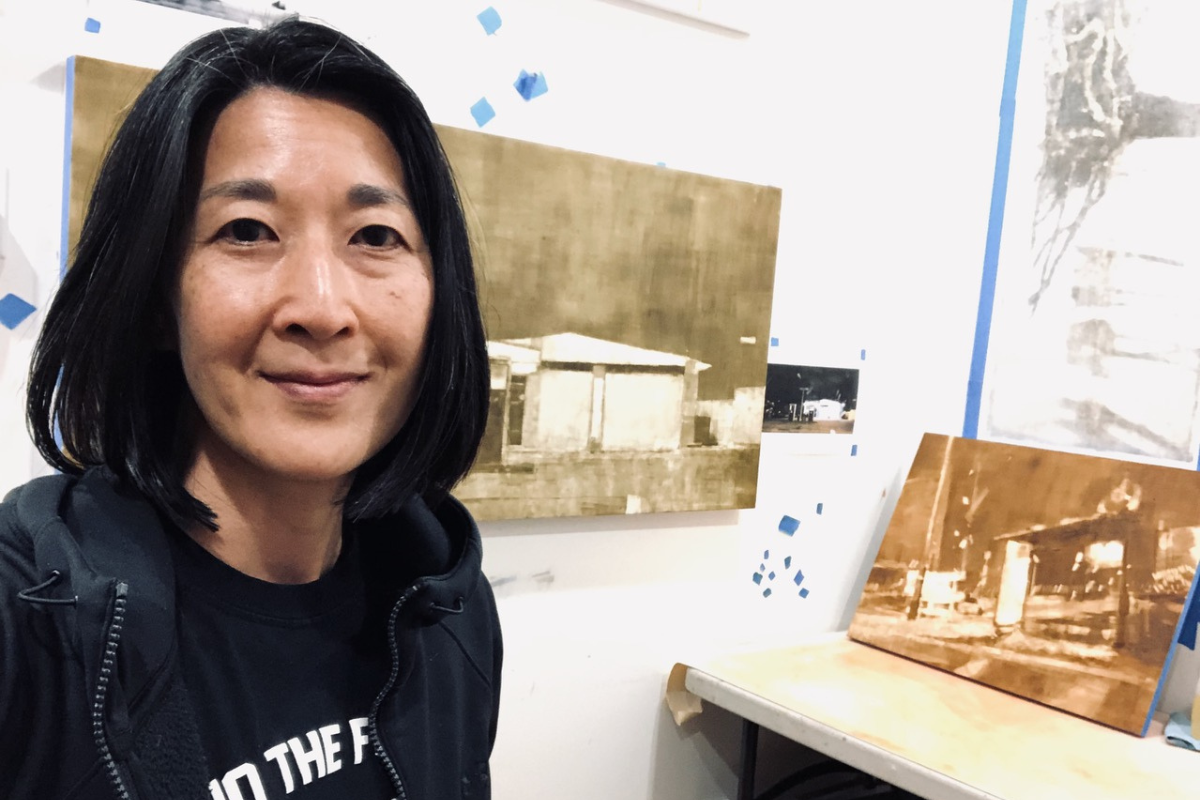 Deadline to Apply: November 18, 2023
Join Kaori Maeyama, a New Orleans urban landscape painter and Louisiana Contemporary, Presented by The Helis Foundation artist, for a solvent-free oil painting demonstration.
Maeyama will demonstrate her unique application process that blends printing making techniques with oil painting. Similar in process to monotype, unconventional mark making tools (such as brayers and squeegees) are used in a subtractive painting method while creating a monochromatic composition with mood and atmosphere. Participants will have the opportunity to try their hand at this unique process.
The demonstration includes a brief exhibition tour and discussion of the artist's work featured in Louisiana Contemporary, Presented by the Helis Foundation and related work in Knowing Who We Are: A 20th Anniversary Exhibition.
All workshops are conducted in a friendly and welcoming environment. All materials are provided and all levels are welcomed.
Website for more Information: https://ogdenmuseum.org/event/artist-demonstration/