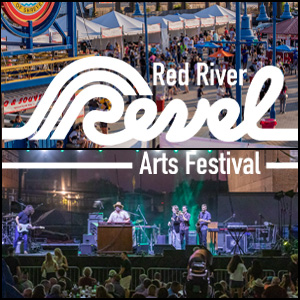 Deadline to Apply: July 15, 2023
The 47th Annual Red River Revel Arts Festival is a celebration of art, music, food, and culture held at Festival Plaza in Shreveport, Louisiana. The festival features visual artists, four performance stages, food booths, and a children's arts education area.
Visual art is a central element of the Revel and great importance is placed on quality. Artists are selected to participate based on a rolling jury process. Artists may choose full week (9 days), first half (5 days), or second half (4 days). Limited full-week double booths are also available.
Artists can expect to be the featured dynamic of the festival, with art buyers traveling hundreds of miles specifically to purchase original art from vendors. Revel Artists accounted for nearly a million dollars in sales in 2022, and averaged over $10,000 per artist during the festival.
Website for more Information: https://www.zapplication.org/event-info.php?ID=11203