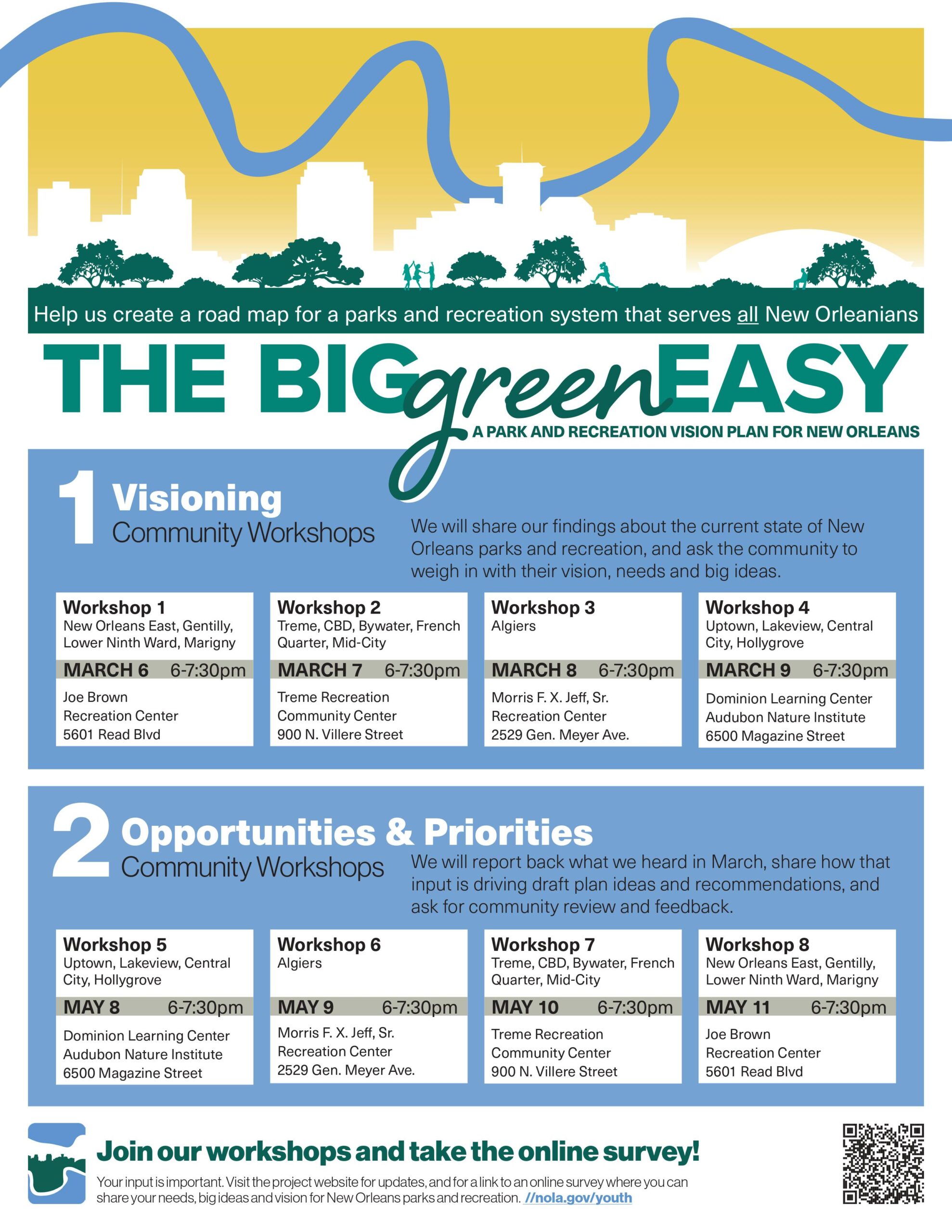 Help us create a roadmap for a park and recreation system that serves all New Orleanians.
We will be hosting 2 rounds of in-person community workshops for residents and community groups to attend and share their feedback with us. Below are the dates for the first round of workshops. Each workshop will be from 6:00-7:30 PM.
March 6th – Joe Brown Recreation Center (5601 Read Blvd)
March 7th – Treme Recreation Center (900 N. Villere Street)
March 8th – Morris Jeff Recreation Center (2529 General Meyer)
March 9th – Dominion Learning Center Audubon Auditorium (6500 Magazine)
Park and Recreation Survey
Please complete and share the park and recreation survey. The survey takes 10-15 minutes to complete and will help us understand our community's experiences with the city's park and recreation system.