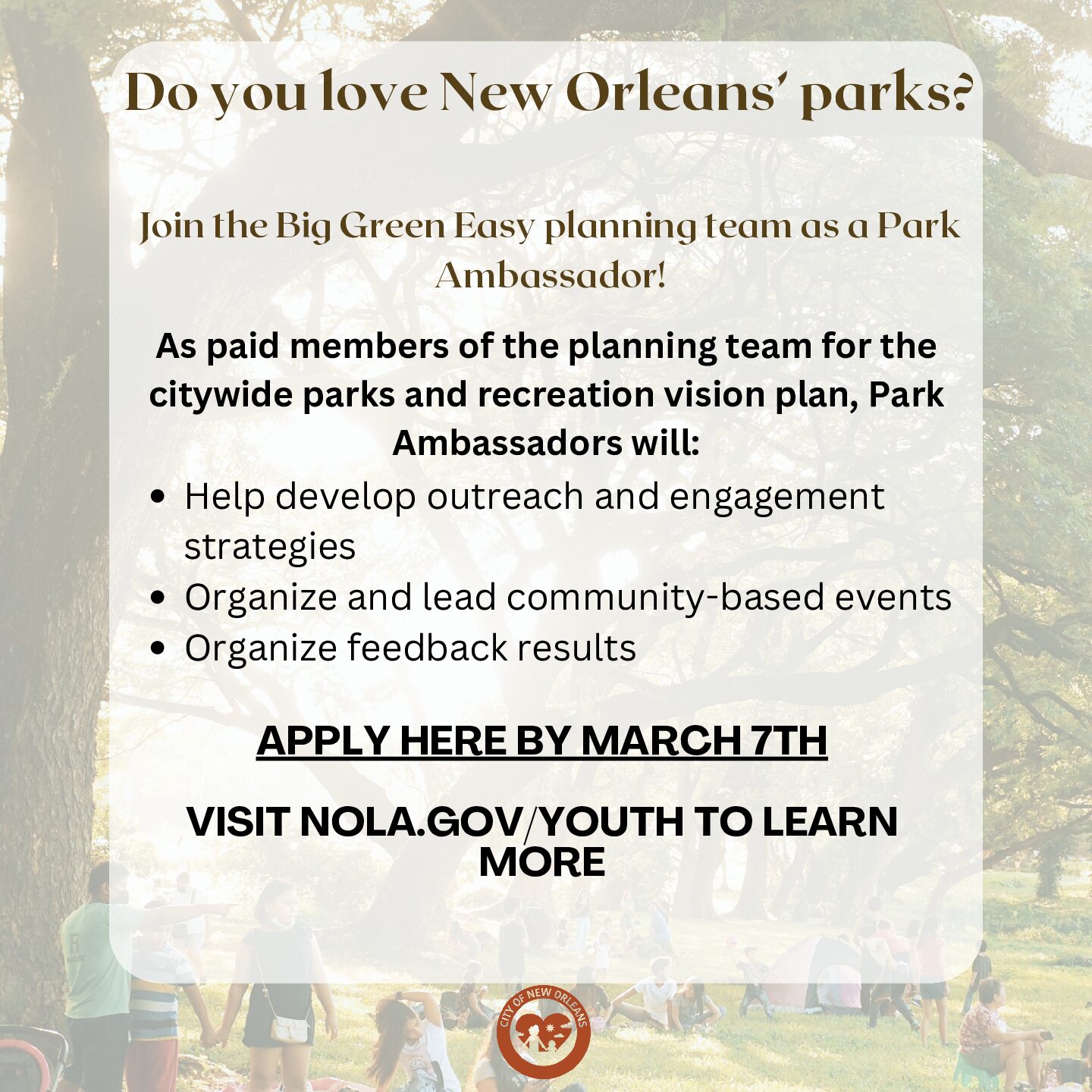 Deadline to Apply: March 7, 2023
Join the Big Green Easy planning team as a Park Ambassador!
As paid members of the planning team for the citywide parks and recreation vision plan, Park Ambassadors will:
Help the planning team develop outreach and engagement strategies that are tailored to their communities, to increase awareness and plan participation.
Organize and lead community-based events—such as pop-up workshops, bus stop surveys or 'meetings in a box'—that make it easier for more people to participate in the planning process.
Organize feedback results and report back to the rest of the planning team in a format that allows those results to be weighed alongside others from citywide public workshops and online surveys.
Park Ambassadors will receive training and materials to support their work. Each Ambassador will earn a stipend of $2,400 for their time and expertise. We anticipate each Park Ambassador will contribute up to 80 hours over the course of the plan engagement process from March to May 2023.
Click here to complete the interest form.
Website for More Information: http://nola.gov/youth