Arts New Orleans believes that artists should play a central role in all aspects of community development and city-making. Public art is a powerful medium to engage residents, build awareness, and motivate action in response to civic issues. The Civic Arts Fellowship is a cohort-based professional development program that equips artists and residents with knowledge about critical civic issues to prepare them to co-create public art. The Civic Arts Fellowship equally honors the value of residents' lived experiences, artists' creative practices, and experts' technical knowledge in confronting pressing civic challenges. The overarching vision is to demonstrate a new model of neighborhood planning and infrastructure development.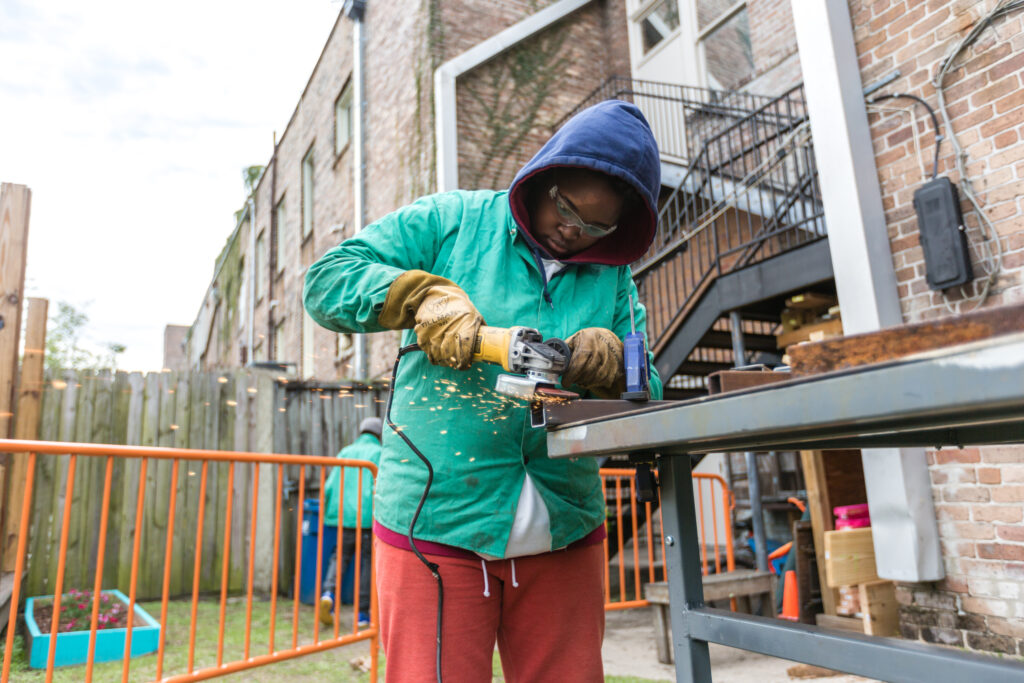 The Civic Arts Fellowship began in 2020 in conjunction with the Gentilly Resilience District project and in partnership with Water Leaders Institute and Prospect New Orleans. Multidisciplinary artists and neighborhood residents learned about climate vulnerability, environmental justice, and "living with water." Residents shared insights about their neighborhood's history and resilience, identity and culture, and their opportunities and challenges with water. Artists introduced creative ideas and processes to help uncover new ways to approach persistent issues, stimulate new conversations, and help render visible what is often left unseen. Urban designers and engineers contributed knowledge about the mechanics of water management and infrastructure at the neighborhood, city, and coastal levels. These intersecting perspectives contribute to public art that is site-specific, socially engaged, participatory, and geared towards environmental activism.

At the culmination of the program, Civic Arts Fellows propose public art projects, a few of which are selected for implementation. Along the way, all artists benefit from the peer-to-peer mentorship, networking, and collaboration between local artists, while also drawing on Prospect's local, national, and international network of contemporary artists to offer additional perspectives and mentorship. The Civic Arts Fellowship enhances each artists' capacity to respond to public art calls. As a result, local artists will have new economic opportunities to serve on design and engineering teams that are at the forefront of green infrastructure.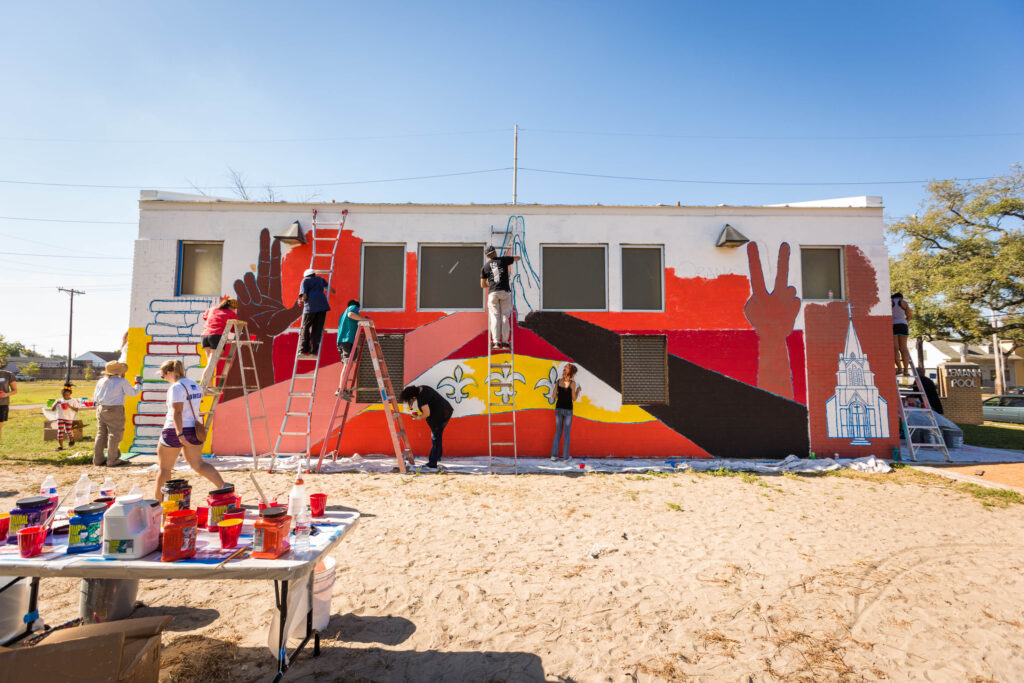 2019-2020 Civic Arts Fellow Artists  
Courtney Egan
Brendon Palmer-Angell
Ashley Pridmore
Hannah Chalew
John Kleinschmidt
2021-2022 Civic Arts Fellow (Artists)
Jamar Pierre
Monique Lorden
Jennifer Odem
Christopher Saucedo 
Ashley Teamer
2021-2022 Civic Arts Fellow (Residents)
Kristen Nick
Shellond Chester
Beth Bridges 
Malik Bartholomew
Tricia Wallace