Internationally award-winning creative studio DECIDE KIT from Thailand will animate the Convention Center's Hall D facade with a 15-minute projection honoring the transformative power of costumes at 6 pm, 7 pm, 8 pm, 9 pm, and 10 pm.
Black Masking Indian Queens Cherice Harrison-Nelson and Ausettua AmorAmenkum will parade in their glowing Mardi Gras Indian Suits.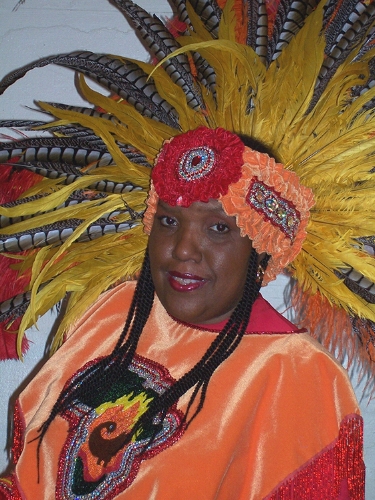 ---
Wild Creation: An Illuminated Fashion Showcase (New Orleans)
Presented by the Selley Foundation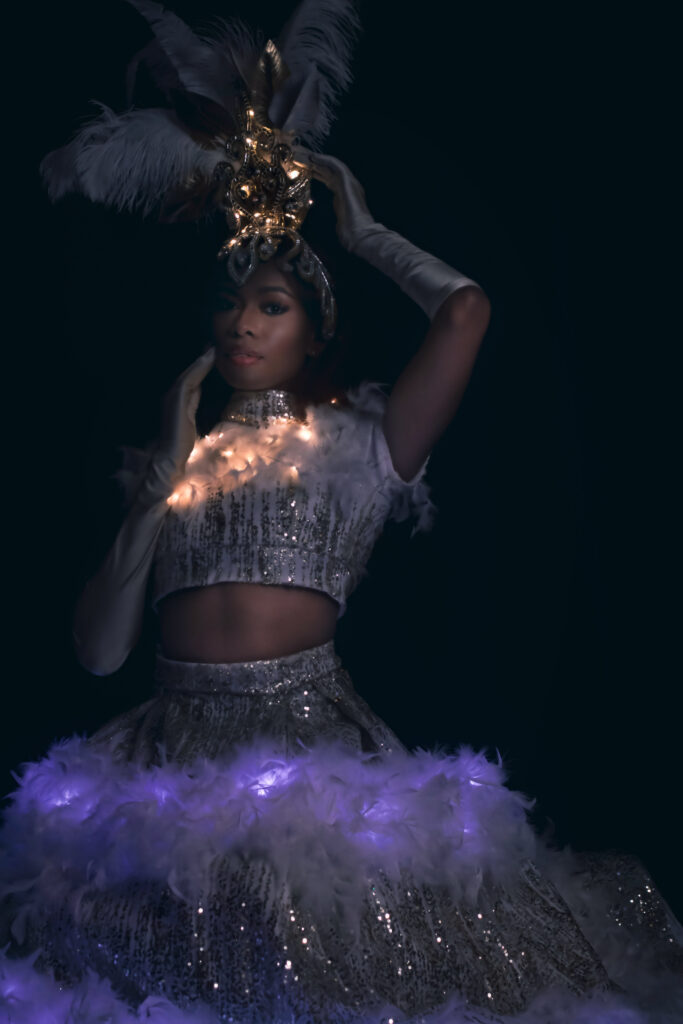 Following their completion of an illuminated fashion training by acclaimed interactive and wearable technology artist Kate Hartman. Local fashion designers including Renee Johnson of Afrimodiste, KAYIE by VanShawn Branch, and Baby Doll Designs by Cherise Lockett of New Orleans Diamond Dolls will release new collections of illuminated designs available for viewing throughout the festival.
Fashion shows at 6:15 pm at Magnolia Porch nightly 
---
LUNA Fête 2022 Wild Creation Schedule of Events
The New Orleans Ernest N. Morial Convention Center
TIME
THURSDAY, 12.15
FRIDAY, 12.16
SATURDAY, 12.17
SUNDAY, 12.18
6:00 pm
Silent Disco*
JABARI
Channel 2





LUNA Display
Wake An Blake
Main Stage Earthbound
Mississippi River Heritage Park
Silent Disco
Eye10
Channel 2

Silent Disco
Pansy
Channel 3

LUNA Display
Phulti
Main Stage Earthbound
Mississippi River Heritage Park
Silent Disco
Śūnyatā
Channel 2

Silent Disco
Forest Bump
Channel 3

LUNA Display
New Thousand
Main Stage Earthbound
Mississippi River Heritage Park
Silent Disco
IYASKA
Channel 2

Silent Disco
Wake An Blake
Channel 3

LUNA Display
Herb Jr
Main Stage Earthbound
Mississippi River Heritage Park
6:00 – 8:00 pm
Alluvial Plaza Music Schedule

Sheryl Cormier & Cajun Sounds
Alluvial Plaza Music Schedule

Adrian Jusdanis
Alluvial Plaza Music Schedule

Glen David Andrews (trio)
Alluvial Plaza Music Schedule

(Marc) Paradis Trio
6:00 – 10:00 pm
Inaugural LUNA Ball

Mosaic Lounge
6:15 – 6:25 pm
Wild Creation: An Illuminated Fashion Showcase

Magnolia Porch, Pedestrian Park
Wild Creation: An Illuminated Fashion Showcase

Magnolia Porch, Pedestrian Park
Wild Creation: An Illuminated Fashion Showcase

Magnolia Porch, Pedestrian Park
Wild Creation: An Illuminated Fashion Showcase

Magnolia Porch, Pedestrian Park
6:30 – 6:40 pm
Student Showcase
Live performance by Edna Karr Color Guard

Hall H
(In front of "Wild Creations" by Young Artist Movement x Monica Rose Kelly)
Student Showcase
Live performance by Edna Karr Color Guard + Drummers

Hall H
(In front of "Wild Creations" by Young Artist Movement x Monica Rose Kelly)
Student Showcase
Live Musical Performance by Ellis Marsalis Center for Music students
(6:30 – 6:50 pm)

Hall H
(In front of "Wild Creations" by Young Artist Movement x Monica Rose Kelly)
Student Showcase
Live performance by Edna Karr Color Guard + Drummers

Hall H
(In front of "Wild Creations" by Young Artist Movement x Monica Rose Kelly)
6:45 pm
Silent Disco
Krado
Channel 2
7:00 pm
LUNA Display
Dr. X
Main Stage Earthbound
Mississippi River Heritage Park
Silent Disco
Wander
Channel 2

Silent Disco
Bad Dancer
Channel 3

LUNA Display
PRETTY NA$TY
Main Stage Earthbound
Mississippi River Heritage Park
Silent Disco
Inae
Channel 2

Silent Disco
DJ OURA
Channel 3

LUNA Display
Hudson Lee b2b Frequent
Part 1
Main Stage Earthbound
Mississippi River Heritage Park
Silent Disco
AmericanA
Channel 2

Silent Disco
Tabrune
Channel 3

LUNA Display
Brother Electric
Main Stage Earthbound
Mississippi River Heritage Park
Black Masking Indian Queens Performance
Cherice Harrison-Nelson in "Blow Away Narrative" Suit

Ausettua AmorAmenkum in "Oshun in the Galaxy" Suit

Hall D
Under Video Mapping Projection
Black Masking Indian Queens Performance
Cherice Harrison-Nelson in "Blow Away Narrative" Suit

Ausettua AmorAmenkum in "Oshun in the Galaxy" Suit

Hall D
Under Video Mapping Projection
7:15 pm
Silent Disco
CITY TUNES
Channel 1
Silent Disco
CITY TUNES
Channel 1
Silent Disco
CITY TUNES
Channel 1
7:30 pm
Silent Disco
Wrist Twist
Channel 2
7:30 – 7:40 pm
Student Showcase
Live performance by Edna Karr Color Guard

Hall H
(In front of "Wild Creations" by Young Artist Movement x Monica Rose Kelly)
Student Showcase
Live performance by Edna Karr Color Guard + Drummers

Hall H
(In front of "Wild Creations" by Young Artist Movement x Monica Rose Kelly)
Student Showcase
Live performance by Edna Karr Color Guard

Hall H
(In front of "Wild Creations" by Young Artist Movement x Monica Rose Kelly)
Student Showcase
Live performance by Edna Karr Color Guard + Drummers

Hall H
(In front of "Wild Creations" by Young Artist Movement x Monica Rose Kelly)
8:00 pm
LUNA Display
Otto
Main Stage Earthbound
Mississippi River Heritage Park
Silent Disco
Stemmily
Channel 2

Silent Disco
Dr!Dr!
Channel 3

LUNA Display
NAADA.
Main Stage Earthbound
Mississippi River Heritage Park
Silent Disco
Raiin Drop
Channel 2

Silent Disco
Tristan Dufrene
Channel 3

LUNA Display
Hudson Lee b2b Frequent
Part 2
Main Stage Earthbound
Mississippi River Heritage Park
Silent Disco
Nile Ashton
Channel 2

Silent Disco
Chenny
Channel 3

LUNA Display
Beverly Skillz
Main Stage Earthbound
Mississippi River Heritage Park
8:15 pm
Silent Disco
Cheshire Smitten
Channel 2
8:15 – 10:15 pm
Alluvial Plaza Music Schedule

Adrian Jusdanis
Alluvial Plaza Music Schedule

Glen David Andrews (trio)
Alluvial Plaza Music Schedule

New Thousand
Alluvial Plaza Music Schedule

Big Fun Brass Band
9:00 pm
Silent Disco
_Logik
Channel 2

LUNA Display
DJ Pr_ck
Main Stage Earthbound
Mississippi River Heritage Park
Silent Disco
Murphy
Channel 2

Silent Disco
Herb Christopher
Channel 3

LUNA Display
DONNY.
Main Stage Earthbound
Mississippi River Heritage Park
Silent Disco
set sun
Channel 2

Silent Disco
DTR
Channel 3

LUNA Display
Hudson Lee b2b Frequent
Part 3
Main Stage Earthbound
Mississippi River Heritage Park
Silent Disco
Lady Lavender
Channel 2

Silent Disco
Semaj
Channel 3

LUNA Display
Unicorn Fukr
Main Stage Earthbound
Mississippi River Heritage Park
9:00 pm
Black Masking Indian Queens Performance
Cherice Harrison-Nelson in "Blow Away Narrative" Suit

Ausettua AmorAmenkum in "Oshun in the Galaxy" Suit

Hall D
Under Video Mapping Projection
Black Masking Indian Queens Performance
Cherice Harrison-Nelson in "Blow Away Narrative" Suit

Ausettua AmorAmenkum in "Oshun in the Galaxy" Suit

Hall D
Under Video Mapping Projection
*Silent Disco presented by Jill Dupre, Josh Mayer, Mike & Aimee Siegel
---
FEATURED ARTWORK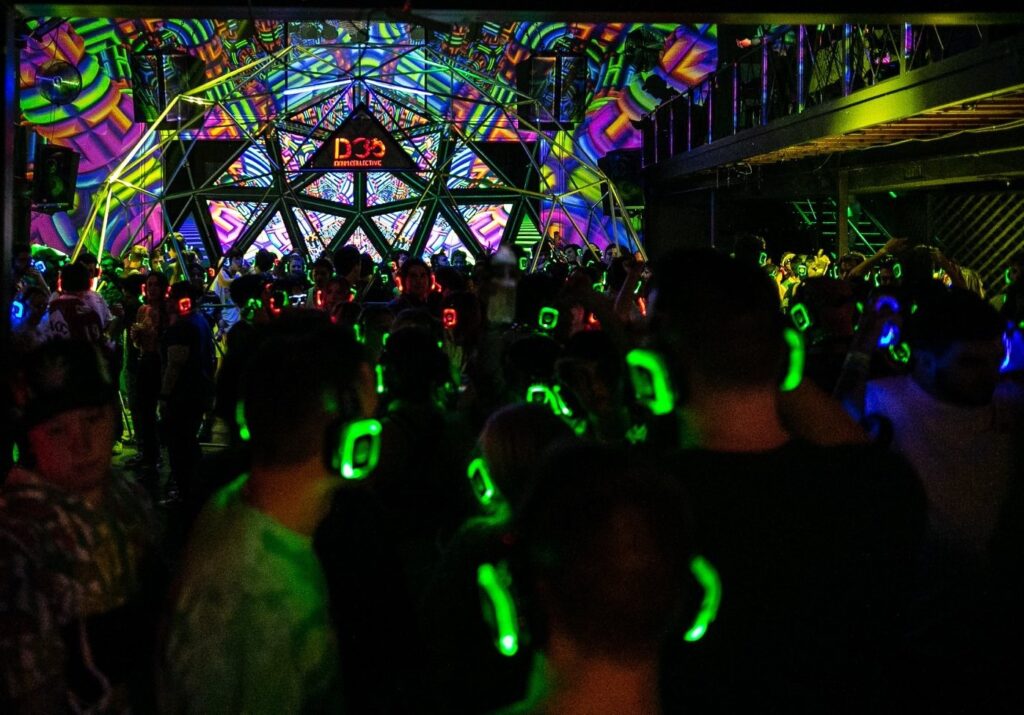 ---
---